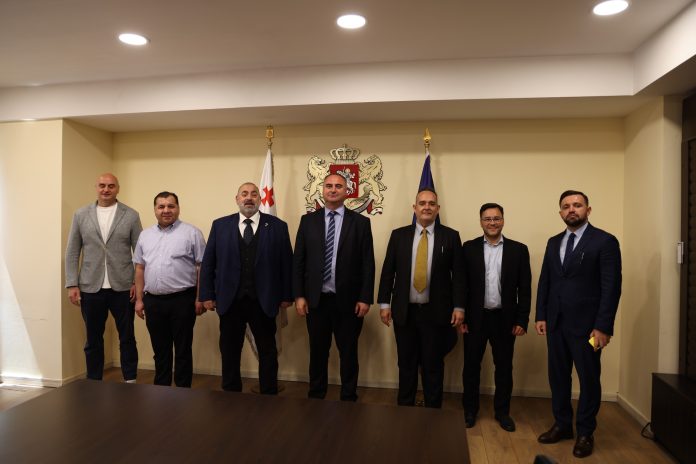 On June 13, 2023, Major General Koba Kobaladze, Director of the State Service of Veteran Affairs, and Deputy Minister of Defense, Grigol Giorgadze, held a meeting at the Ministry of Defense of Georgia with the representatives of the Spanish business sector – David Martinez Garcia and Ivan Gonzalez Tunon, who represent the radar and anti-drones manufacturing company "Kentaurus Defense" and "Kentaurus Antidroens".
The parties talked about the future perspectives of bilateral cooperation during the meeting: "I am honored to have the opportunity of meeting you. The international relations are one of our top priorities. Today's meeting is also very important for us. If our cooperation is effective, it will facilitate the increase of the defense capacity of your country as well as our country," Koba Kobaladze said at the meeting.
"We are manufacturers of radars and anti-drones. We operate in many countries, we have a lot of experience, and we are glad that we started working in Georgia as well", said David Martinez Garcia.
The meeting was also attended by Mikheil Khurtsidze, Head of the Department of Legal Assurance of the State Service of Veteran Affairs, and Giorgi Babunashvili, the Georgian Defense Attaché in Spain.