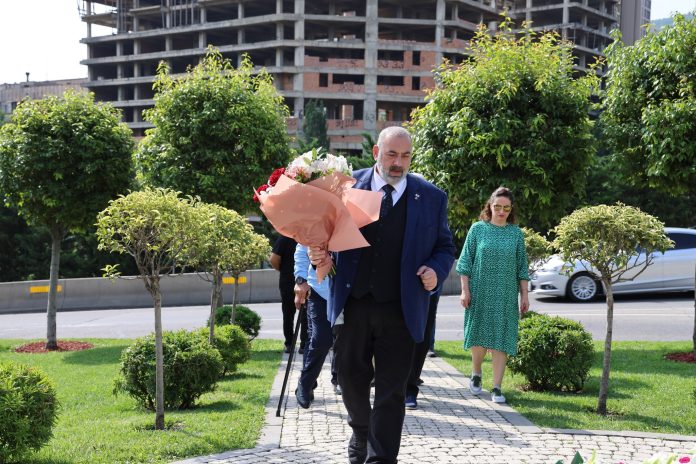 On June 13, 2023, General Major Koba Kobaladze, Director of State Service of Veteran Affairs and Deputy Director Jandri Ubiria, Advisor of the Director Vladimir Imnadze, and representatives of the Service laid a wreath at the memorial of those who died during the disaster of June 13/14 and paid tribute to their memory.
On June 13, 2015, heavy rain caused the River Vere to overflow in Tbilisi, which led to the tragedy. 21 people died as a result of the disaster, and 2 people are still considered missing, more than 200 families and more than 1000 people were affected.
The disaster destroyed residential houses, roads, bridges, tunnels, retaining walls, communication systems. The territory of "Mziuri" and the zoo was completely flooded. More than 600 inhabitants of the zoo died in the disaster. The infrastructure of the city was affected, including the overpass connecting Vake-Saburtalo, the road connecting Kojori-Samadlo, Akhaldaba-Tskneti road section.
Veterans of war and defense forces supported the Georgian society in the liquidation works of the natural disaster.
The unity of the youth, which was an extraordinary example of consolidation, is especially noteworthy.