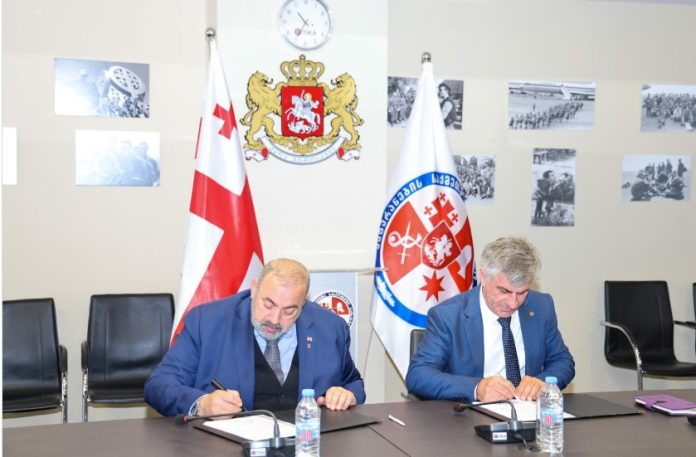 On June 15, a memorandum of understanding was concluded between the State Service of Veteran Affairs and LEPL "Generals Club of Georgia".
According to the State Service of Veteran Affairs, the memorandum of understating is aimed to establish close relationships between the parties, which will ensure planning and implementation of joint events related to the development of law enforcement agencies and the promotion of the highest state rank "Generalship" in future generations. It will raise awareness on the history (biography) of Georgian generals serving in Georgia and abroad as well as ensure active participation of reserve generals and sharing of their experience in matters of military reconstruction of Georgia. It will also ensure involvement of generals in the study of existing military-historical and scientific potential as well as active participation of generals in the creation, implementation and realization of scientific, research, educational, information-analytical projects concerning the military issues. Furthermore, meetings of generals with students in schools, cadet lyceums and students in higher education institutions will be held with a view to upbringing the military-patriotic future generations.
The memorandum of understating was signed by Major General Koba Kobaladze, Director of the State Service of Veteran Affairs, and Malkhaz Chikhladze, Executive Director of the
"Generals Club of Georgia". The memorandum enters into force from the date of its signature by the parties and is valid for life.