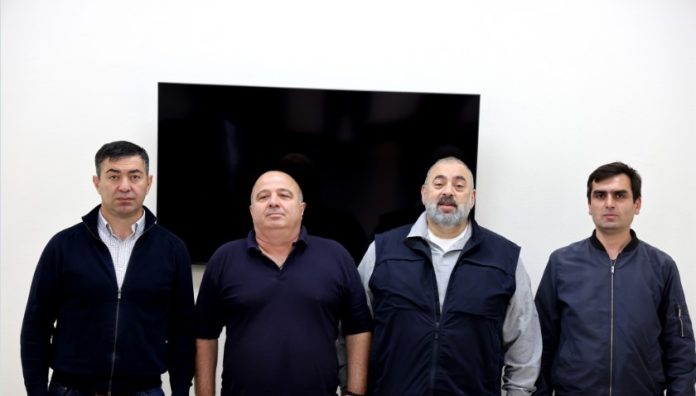 Director of the State Service of Veteran Affairs met with Kazbegi Municipality Mayor Bakur Avsajanishvili and Chairman of City Council Davit Kirikashvili.
Koba Kobaladze introduced Murtaz Gabitashvili, the new head of the Mtskheta-Mtianeti Regional Division of Regional Management Department of the State Service of Veteran Affairs at the meeting.
Murtaz Gabitashvili is a veteran of the war of Abkhazia. He took an active participation in the military operations that took place in Abkhazia in 1992-1993. He has been awarded with the medal "For Cavalry Courage" and Order of Vakhtang Gorgasli III degree.
Koba Kobaladze discussed the details of improving the social and economic condition of veterans living in the region. He also talked about development of top priority programs, provision of health services to the beneficiaries of the Service as well as overcoming the challenges faced by veterans in this regard. He underlined the importance of deepening the coordination between the Service and representatives of local government.
The meeting was also attended by Nikoloz Kvezereli, first deputy director of the State Service of Veteran Affairs, Vladimir Imnadze, director's advisor, and Levan Amiridze, head of the regional management department.