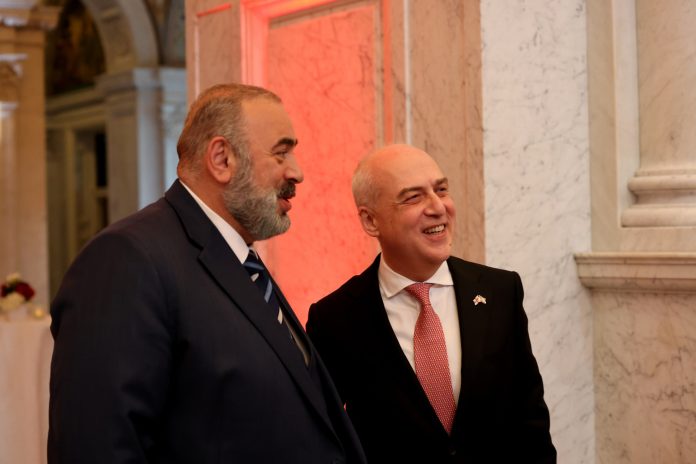 A solemn reception dedicated to Georgia's Independence Day was held in Washington, the capital of the United States of America.
Major General Koba Kobaladze, Director of the State Service of Veteran Affairs, attended the reception with the members of the delegation.
David Zalkaliani, Ambassador of Georgia to the USA, addressed the participants at the event, who in his speech emphasized the friendship and strategic partnership between the United States of America and Georgia.
Approximately 500 guests attended the reception organized by the embassy. Representatives of the United States State Department, Georgians working in Washington, and representatives of the diplomatic corps attended the event.
Musical compositions were performed by Nutsa Buzaladze and "Theatrical Quartet" at the event dedicated to the Independence Day.