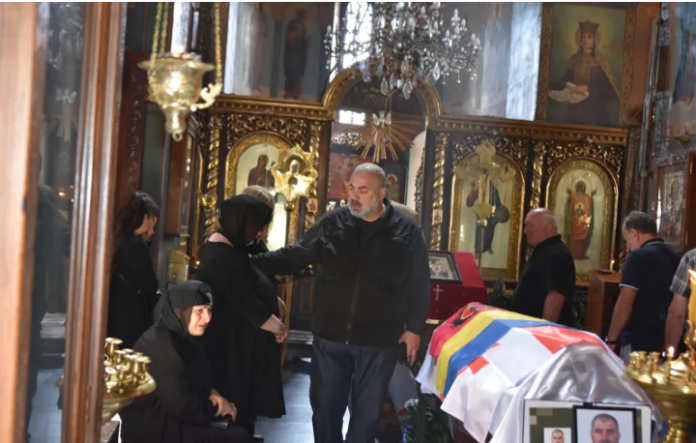 Major General Koba Kobaladze, Director of the State Service of Veterans Affairs, Director's Advisor, Vladimir Imnadze, representatives of the Service, veterans of the war and defense forces, expressed their sympathy to the families of Malkhaz Kvizhinadze and Johnny Odishvili, who died in the fight against Russian aggression in Ukraine, and paid tribute to their memory.
The report is spread by the State Service of Veterans Affairs.
According to their reports, the civil funeral of Malkhaz Kvizhinadze was held in the Holy Trinity Cathedral, and of Johnny Odishvili in Elia Tezbiteli Church in the Lavra of the Holy Trinity.
"Former servicemen of the Georgian Defense Forces, senior sergeant Malkhaz Kvizhinadze and corporal Johnny Odishvili, died during the artillery bombardment near Bakhmut. Johnny Odishvili was taken out wounded from the battlefield, but the doctors could not save him.
Malkhaz Kvizhinadze will be buried in Zeda Meskheti village of Tskaltubo municipality with military honors on July 2, and Johnny Odishvili in village Tkviavi of Gori municipality on July 4.
"47 Georgian soldiers have been killed in the Russian Ukrainian War since February 24, 2022," the report said.