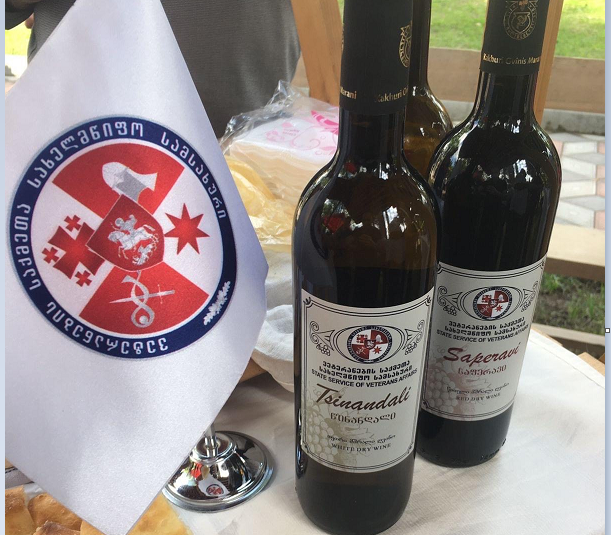 On June 24, 2023, Guruli Wine Festival was held in the village of Khidistavi, Chokhatauri Municipality, which was attended by the State Commissioner of Guria, Giorgi Urushadze and representatives of the local self-government along with the Deputy Director of the State Service of Veterans Affairs, Miron Chigogidze, the Advisor to the Director, Vladimir Imnadze, Head of the Project Planning and Management Group of the Service, Lela Kiknadze, Head of the Guria Division of the Regional Management Department, Gela Bakanidze, and veterans.
Within the framework of the festival, an exhibition and sale of handicrafts and culinary products was organized. Members of Guria Veteran Farmers Association along with local winemakers and entrepreneurs from different regions of the country, and clerics interested in the field of winemaking, presented their products at the festival. At the end of the event, the traditional ceremony of opening churi was demonstrated.
It should be noted that Guruli wine festival is being held for the second time in Chokhatauri municipality and aims to popularize the wine produced from Guruli endemic variety of grapes, and also to develop viticulture in the region. It is no coincidence that the festival was hosted by the village of Khidistavi. The old name of the village is Otskhana, and it is the place of origin of "Otskhanuri grapes".
It is especially gratifying that veterans of the war and defense forces, who contribute to the development of winemaking and agriculture, took part in the festival this year.
As a reminder, "Guria War and Defense Forces Veteran Farmers Association" was established in 2022, on the initiative of the war and defense forces veterans living in Guria and with the support of the State Service of Veterans Affairs. It brings together nearly 150 war veterans and 2 cooperatives.