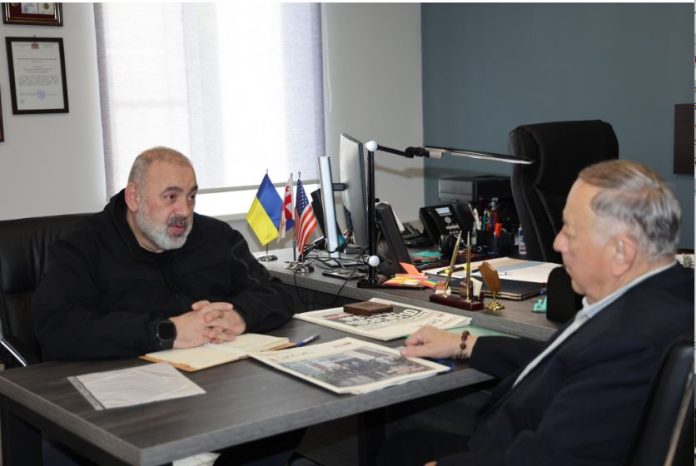 Major General Koba Kobaladze, Director of the State Service of Veterans Affairs held an introductory meeting with Guram Getsadze, the Chairman of the Board of the Central Union of Consumer Cooperatives of Georgia.
Koba Kobaladze introduced the administrative structure, strategic plans and main activities of the State Service of Veterans Affairs to the guest. He elaborated on the social and healthcare projects implemented by the Service in cooperation with different state agencies with a view to improving social, economic and healthcare conditions of the beneficiaries. The fulfilment of a wide range of joint events and programs have been scheduled in the field of agriculture which will contribute to the improvement of the social and economic conditions of veterans.
According to Koba Kobaladze, increasing and promoting the participation of veterans in the agricultural sector is one of the important priorities of the Service.