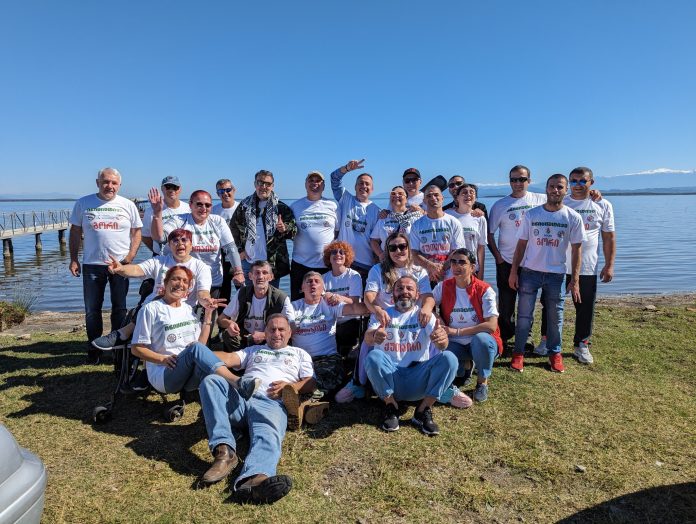 Within the framework of events dedicated to Veterans Day, Youth Media Union held a fishing festival for the first time in the jungles of Paliastomi Lake under the auspices of the project "Active life is my Passion" with the support of the State Service of Veterans Affairs and the Ministry of Defense of Georgia.
32 veterans, soldiers wounded in international peace missions and disabled people living in different municipalities of Georgia lived together for 2 days and participated in the fishing festival supported by "Union of Amateur Fishermen of Georgia". The participants first took a ferry ride in the Paliastomi jungle, and then took part in a fishing festival. Kakhaber Jorzhikashvili won the fishing activity, and the medal, and was given a diploma.
The general sponsor of the project is "Platform Initiative" and the supporters are "Socar" Company and "Kutaisi International University" Additionally, the city assemblies of Gori and Kutaisi Municipalities, which give an opportunity to the disabled people, soldiers wounded in peacekeeping missions and war veterans to stay active and self-actualized.
Within the framework of the project, up to 30 sports and cultural activities are held throughout the year and more than 600 disabled people, war veterans and soldiers wounded in international peacekeeping missions from different regions of Georgia take part in them.
The project promotes the implementation of Article 30 of 2006 United Nations Convention on the Protection of the Rights of Persons with Disabilities. It is aimed to promote the implementation of the Convention throughout Georgia and to establish an equal status of disabled people, wounded military personnel and war veterans in society.