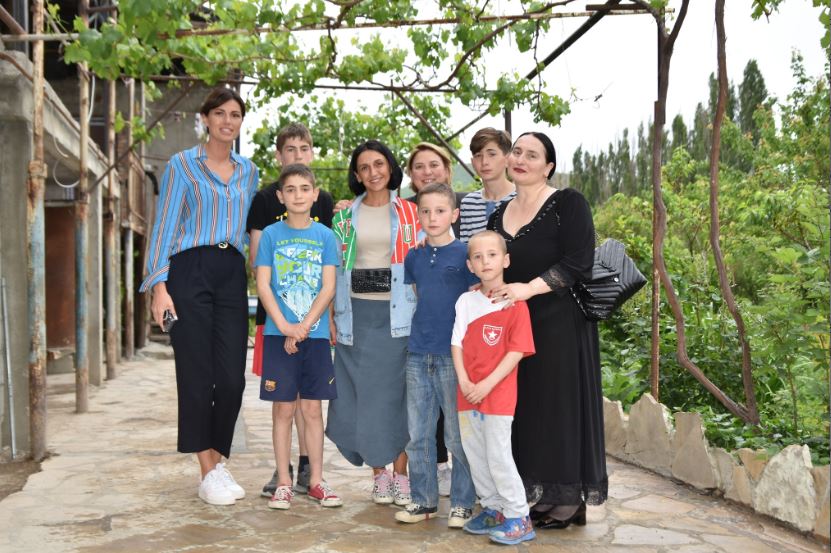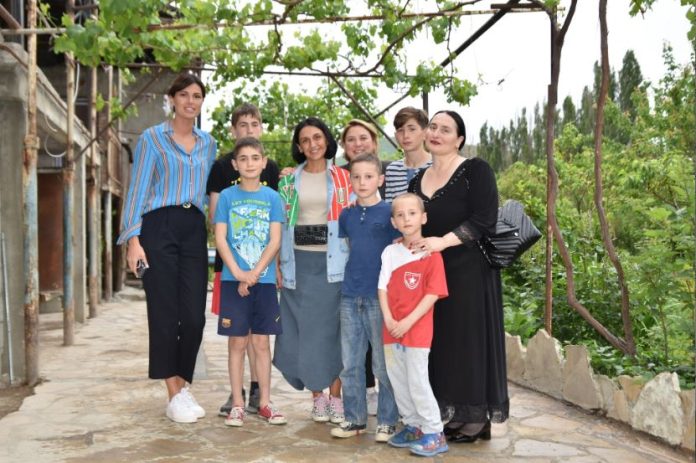 Agrohub, the first hypermarket of natural products in our country, held a charity event for veterans with many children in connection with the Independence Day of Georgia.
Irina Onashvili, public relations manager of Agrohub, along with the company's representatives, handed food baskets to veterans with large families living in Rustavi, Tbilisi and Kaspi Municipality who fought in the 1992-93 war of Abkhazia and Samachablo and Russo-Georgian War 2008. They, on behalf of Agrohub, thanked the veterans for their loyal service to the motherland and the efforts they made in the fight for the territorial integrity, freedom and independence of our country.
"Today, when our country celebrates the Day of Independence, we wanted to visit the families of those people who sacrificed the most for the independence and freedom of Georgia to express our respect and love. It is a very emotional day for me, because today we were able to make happy large families of seven heroic people – these beautiful children with our modest gifts. I hope our cherished wish will soon come true and we will witness united and strong motherland" – Irina Onashvili said.
The State Service of Veteran Affairs thanks Hypermarket Agrohub for its support to veterans. It congratulates the entire company and each of its employees on the Day of Independence, wishes them prosperity and powerful Georgia.