On May 13 and 14, a large-scale international Metrica Fashion Show will again be held in Tbilisi in a cult place, the Palace of Ceremonies of Badri Patarkatsishvili.
Designers, bloggers, editors of fashion magazines and TV, politicians and businessmen, famous artists and musicians, artists and photographers from Europe, Asia, Georgia and Japan will gather at one platform.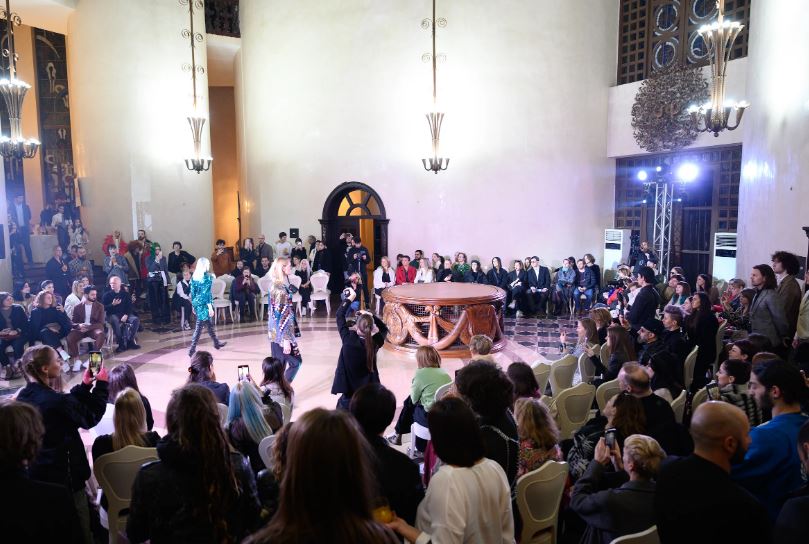 Programm:
⁃ 16 designers will present their collections on the podium;
⁃ 40 brands will present their unique products in the showroom. These are clothes, accessories, jewelry, art;
⁃ Performances and performances by famous artists in the style of pop, jazz, rap / urban pop combined with Georgian aesthetics
⁃ Bar and restaurant with oysters and sparkling wine from France.
Guests:
bloggers, buyers, fashion editors and photographers, businessmen and politicians, actors and singers, people from the fashion industry, culture and art.
In addition to the creative society, representatives of international foundations, ministries and embassies from different countries will come to Tbilisi to demonstrate that fashion and creativity are an integral part of the cultural life of the country, which should be supported at a high level.
Participants:
Sweden, Georgia, Israel, Germany, Azerbaijan, Uzbekistan, Ukraine, Armenia, Belarus, Iran, Kazakhstan, etc.
Media and TV of Georgia and other countries
One of the guests of the Fashion show Metrica will be a robot designer and customizer produced by an American IT company.
The performance of the robot will be a major newsbreak for the media and the public. Collaboration with a designer robot is a progressive solution for the fashion world.
Also within the framework of the event, a brand from Sweden producing clothes for women will perform. But an important direction of its activity, the corporation has chosen the development of technology that allows you to environmentally recycle things, separating natural fabric from polyurethane. Thus declaring respect for the environment and the planet!